The NSCD climbing program has something for everyone at every ability level. Our staff provides a peak therapeutic experience while passing along the skills instrumental to being a successful climber. Staff performs an on-site assessment that complements the participant information provided prior to arrival and designs a custom curriculum in one of our three learning tracks. You can climb year-round with the NSCD and no experience is necessary. We climb outside in the spring, summer and fall, then move indoors for winter classes. Sign up for the NSCD Climbing Club or design your own custom experience. Friends and family are welcome. All equipment and adaptations are provided.
3 Items in Grid
4 Items in Grid
List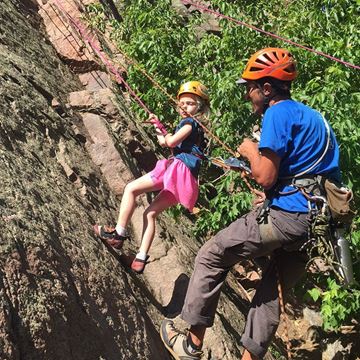 Spend some quality time with our professional rock climbing instructors in a small group setting or one-on-one. You will learn all of the fundamentals of climbing from a certified AMGA-SPI Guide.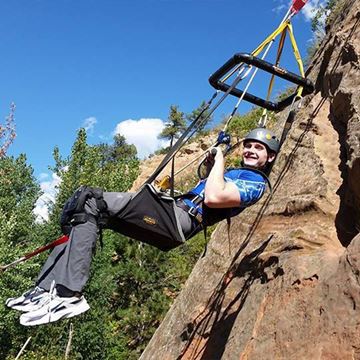 Whether you are new to rock climbing or have climbed indoors previously, outdoor rock climbing presents unique athletic and mental challenges, and demands a wide range of technical and judgment skills that can only be learned outdoors. This course is designed as a comprehensive introduction to rock climbing, both for beginners who have never climbed before and for indoor climbers who want to transition into outdoor rock climbing or alpinism.